Data Science & AI Capability Development company
We help build your organization and workforce capability in attaining the AI digital transformation.
Let AI work for you... Enable AI-driven Solutions with Trontier
Maximize the power of data and AI technology to solve business problems. Respond rapidly to continual changes in consumer behavior and business operations in a fast changing and connected world.
Energize your business with specialist talents on demand. Build your team of Data Scientists/Analysts, AI Specialists and Machine Learning Engineers with our bespoke customized trainings, reskilling and upskilling.
Data & AI Offerings
We provide end-to-end advanced analytics and deploy data-driven, AI-empowered solutions to address complex business problems and unlock more value from data and increase operational efficiency.
Contact Us
Academy Offerings
Whether you or your organization need upskilling & reskilling ... Or rather hire highly skilled talents to handle new roles or fulfill your custom project on-demand ... We provide scalable and sustainable way to acquire, train or retain high-skilled digital talents.
Contact Us
Data and AI Offerings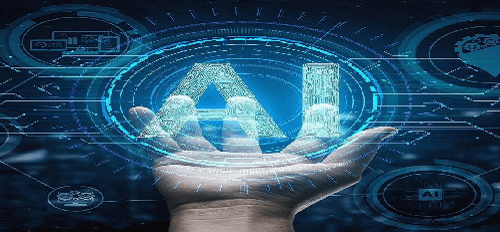 We create and deploy data-driven, AI-empowered solutions to address your complex business problems and unlock the value in your data for an absolute digital transformation.
Internet of Things & Digital Twin
We exploit data provided by IoT sensors, and open-source data to produce models and insights that enable high-quality decisions, prioritization, cost-benefit analysis and impact tracking.
BI, Planning & Visual Analytics
We bring your data to life. we visualize your data, analyze information and discover patterns quickly and easily. From dashboards to reporting automation; from flexible scenario planning to data storytelling, discovering important insights faster for you.
Academy Offerings
We build highly sought-after talents with the digital skills they need to power AI solutions in the now and future.
Our programs are structured in a consistent, research-based format utilizing multiple pedagogical
concepts such as Flipped classroom, GROW, learner differentiation, and Project-based learning.
We rigorously vets and recruits highly skilled tech workers in the AI industry to take on new roles in your organization.
We provide Skills-as-a-Service for your custom projects.
Knowledge Transfer and R&D
We help transfer skills and increase the capability of in-house talents to support and innovate on the solution beyond delivery.
We turn ideas to value by leveraging data and research on the AI capabilities to unlock true competitive advantage into the future.
How We've Helped Our Clients
Ambitious Edtech Training Provider
We developed an automated data collection method to capture data from our client's data sources.
We carried out extensive data cleaning and transformation which led to advanced analytics and visualisation to measured how program areas are aligned with the job market and employer demand.
This uncovered the kind of employers that could be targeted to place learners into jobs, the specific skills and expertise that are in high demand and the areas these jobs were located.
Air pollution monitoring in a busy city
We helped our client with a robust approach to model the interactions of elements and predict future air quality.
We performed exploratory data analysis to investigate the interactions and contributions of factors that affect air quality.
We then applied machine learning models for pollutant matter prediction and forecasted the Air Quality Index for a future period.